TYXER cross-line laser family
Lasers emit laser beams that help to mark out points, planes and lines. The devices speed up construction work, increase productivity and eliminate the risk of errors. Each unit in the family comes in a red or green beam variant. Operation is intuitive thanks to simplified button labelling and a 3-function slider (self-levelling, manual line adjustment and mechanism lock). The appearance of the lasers corresponds to the high quality and precision of the devices, while presenting them as robust tools that can withstand the conditions on the construction site. Therefore, the aggressive cut-outs typical of a heavy appearance have been reduced and complemented with hi-tech styling elements. The 4D laser uses a unique solution on the market: a two-piece foot that allows the beam to be projected extremely close to the ground. The design of the lasers allows for easy servicing. The units have an ECO function, which provides an energy-saving mode. The rubber used in key areas and the finger support for a very secure grip minimise the risk of damage or accidental dropping. All these features extend the life of the product and enhance the feeling of robustness and high precision.
year: 2023
manufacturer: PRO
design: KABO & PYDO design studio
design team: Tomasz Pydo, Katarzyna Borkowska, Jacek Nosiła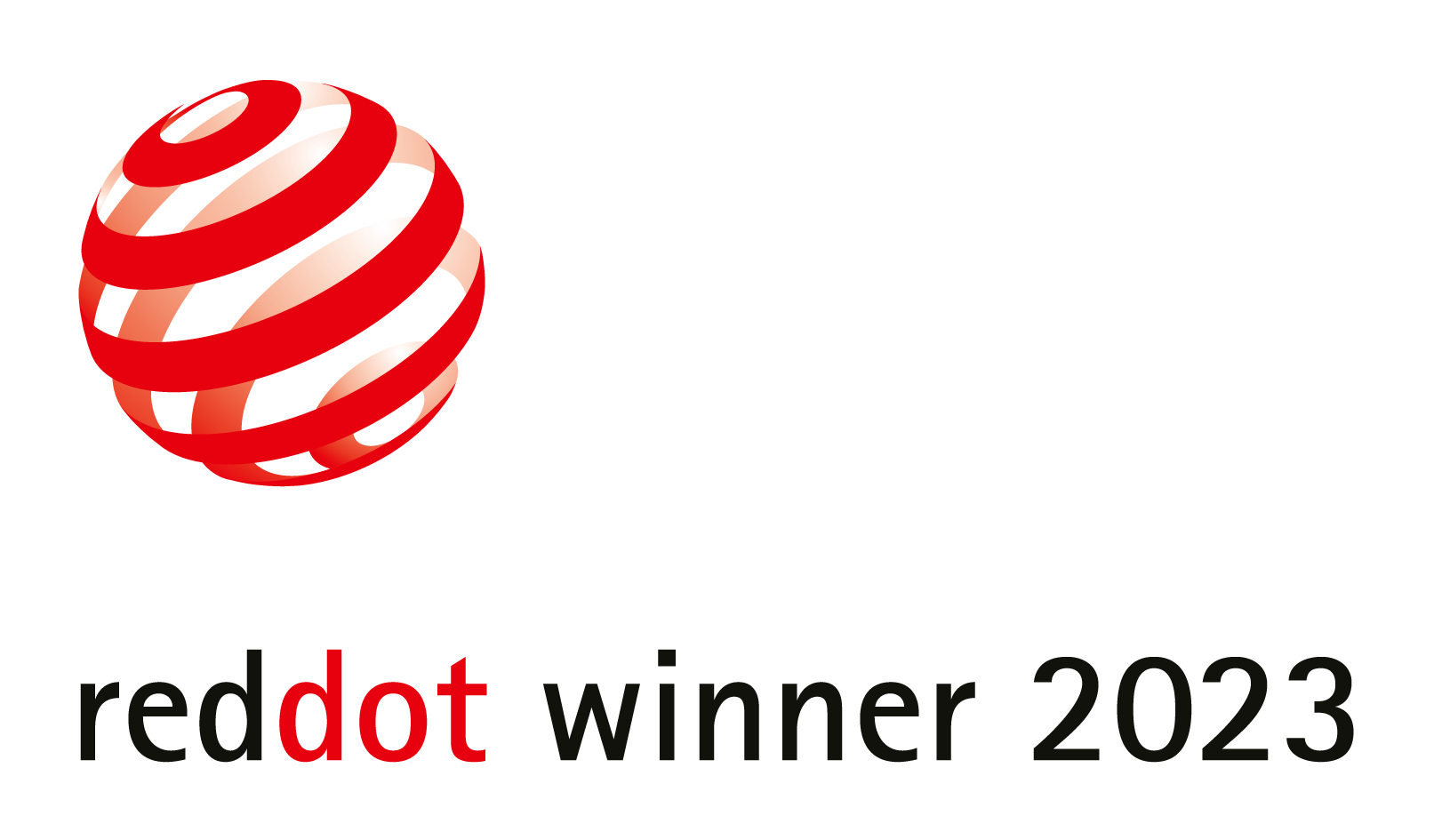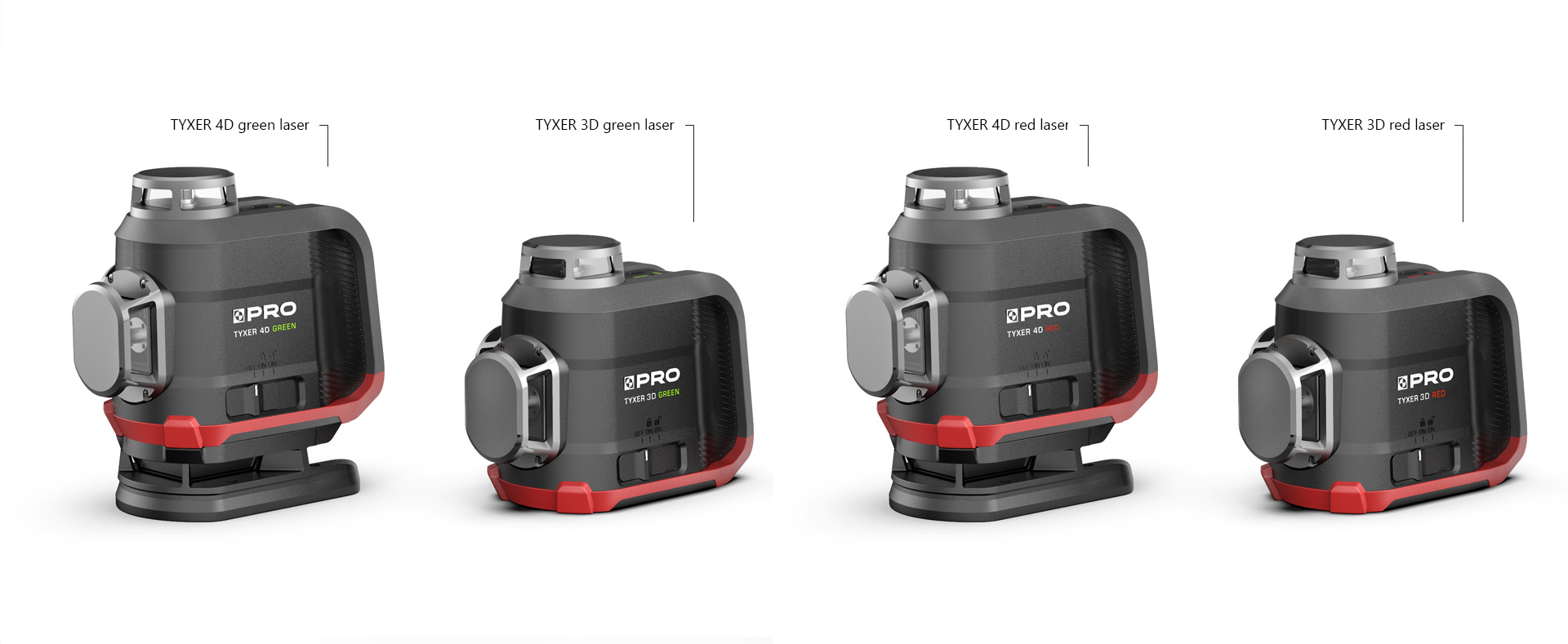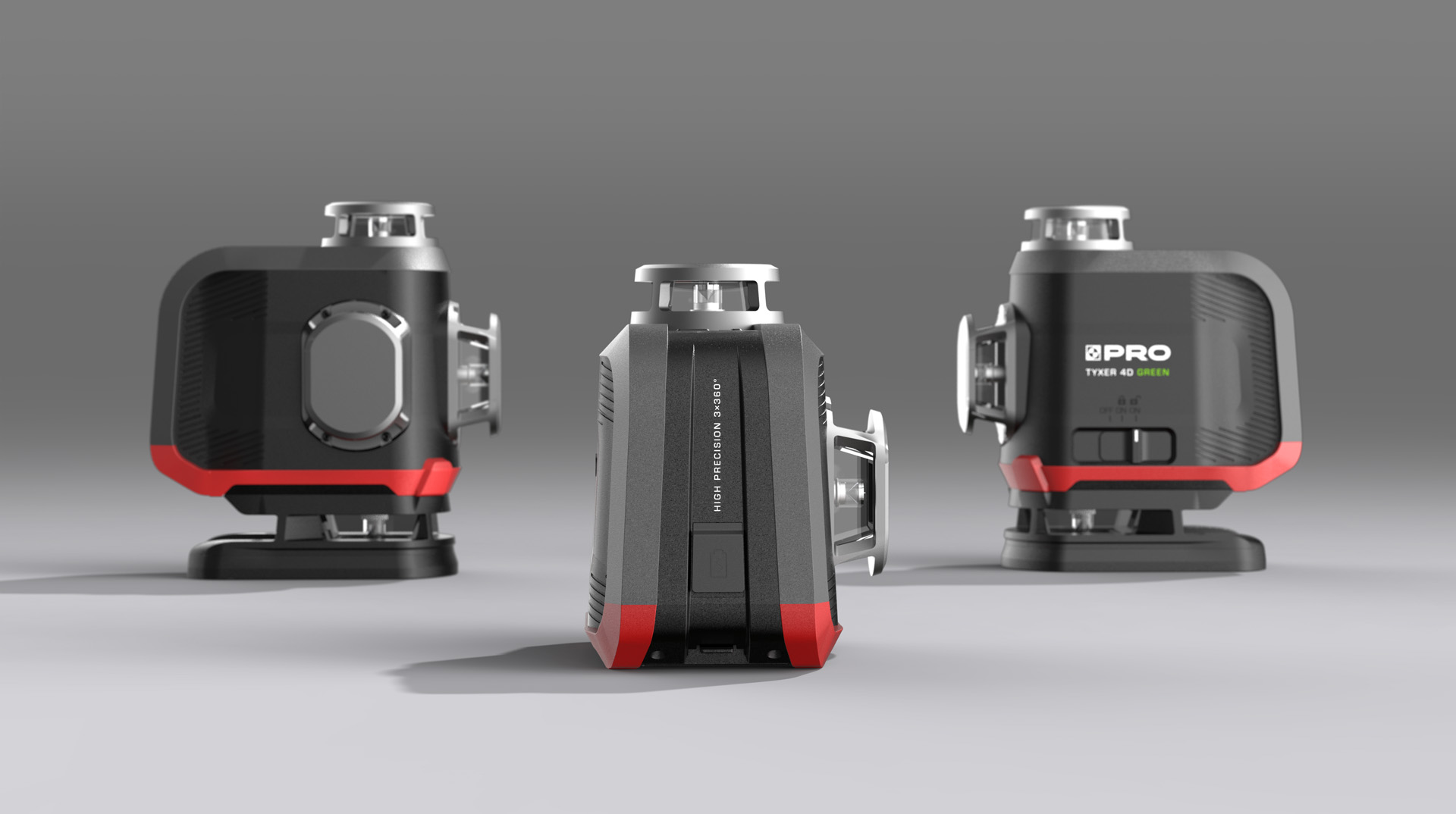 We preceded the project with user needs research.
For this purpose, we visited construction sites, i.e. the natural working environment of these devices. We conducted research with a diverse group of users: construction companies specialising in single-family homes, large-scale buildings, finishing companies, electricians and tilers.
The research allowed us to understand the needs of users, often difficult to combine, and to find space for innovative solutions.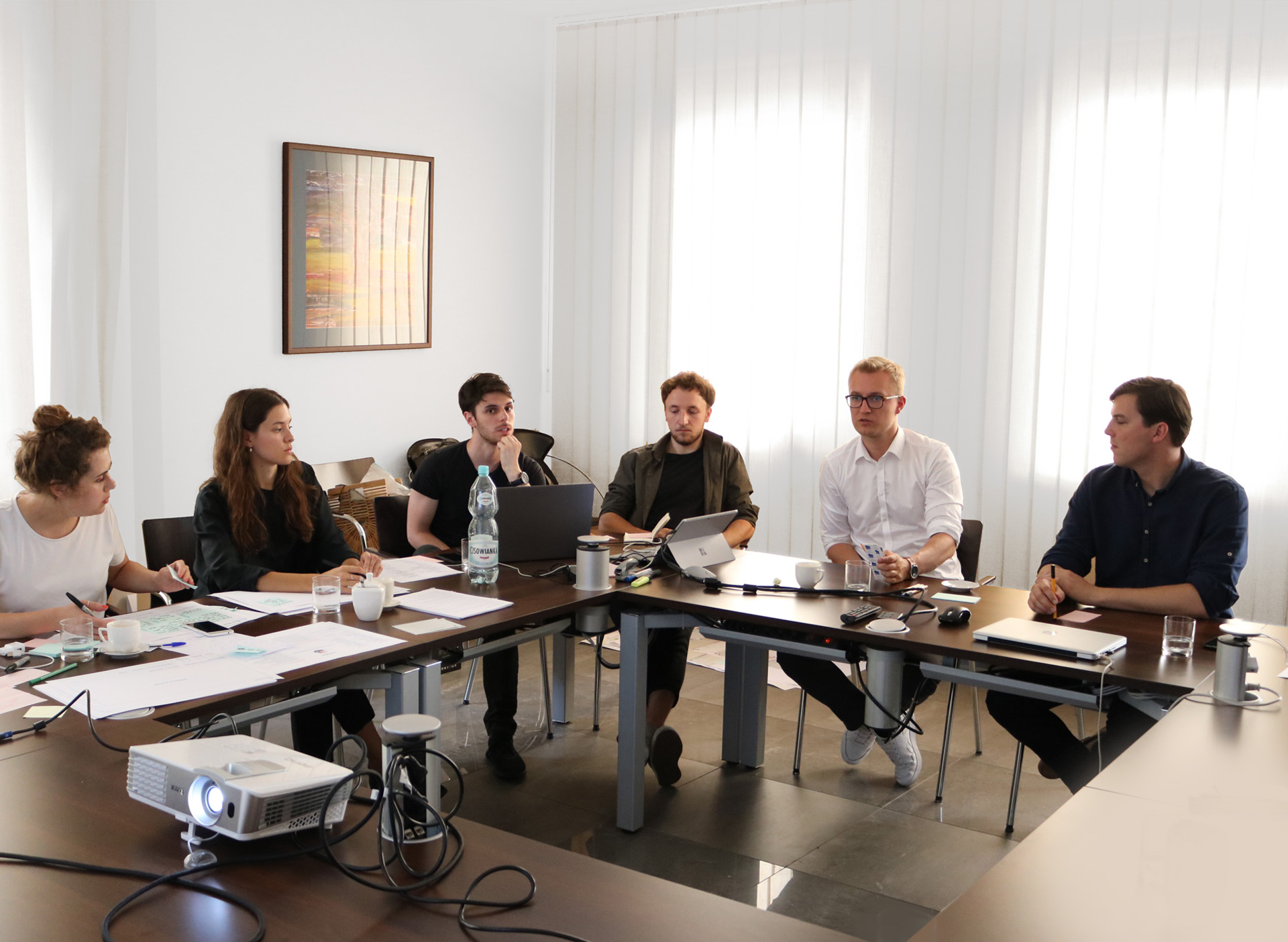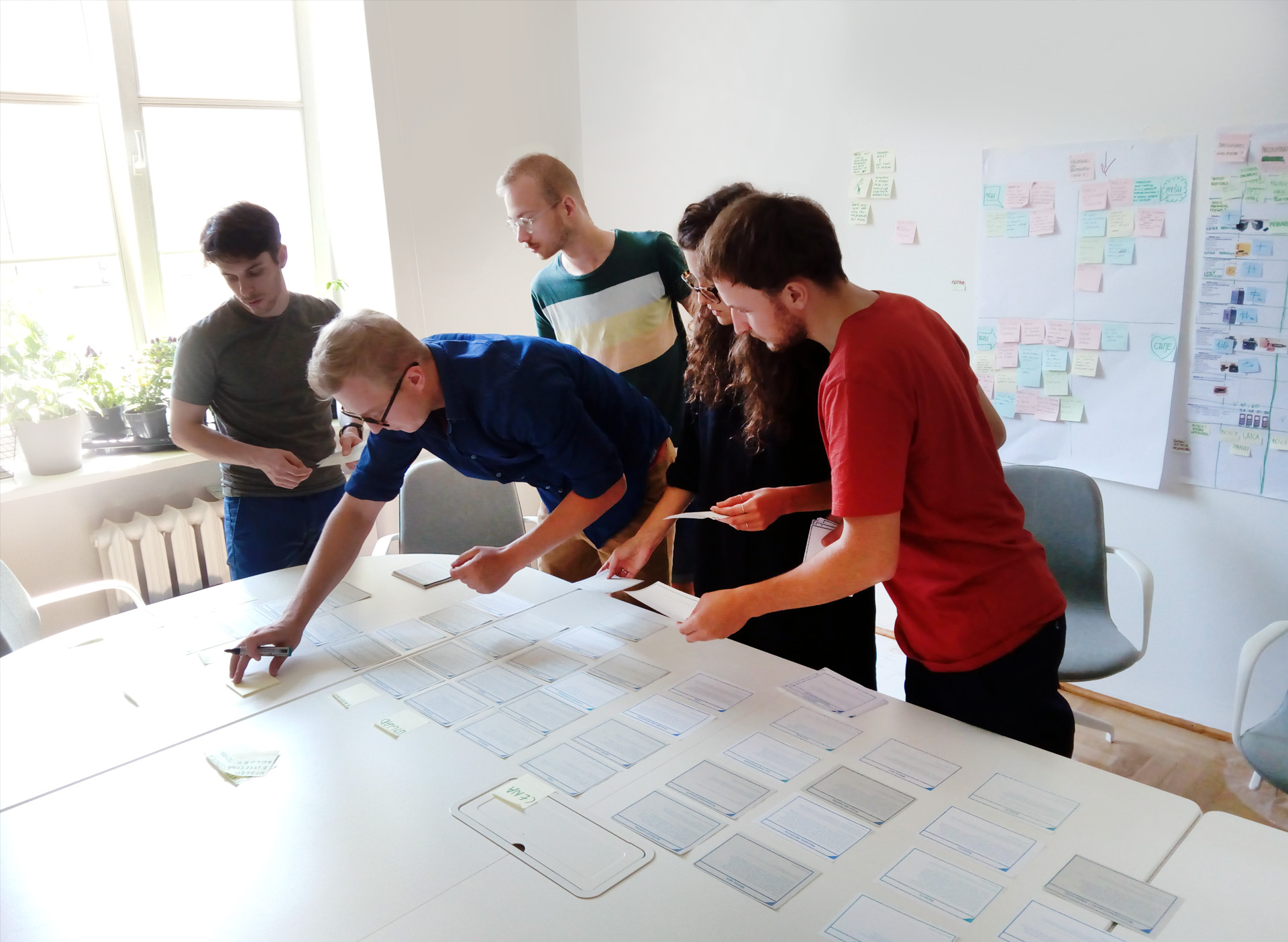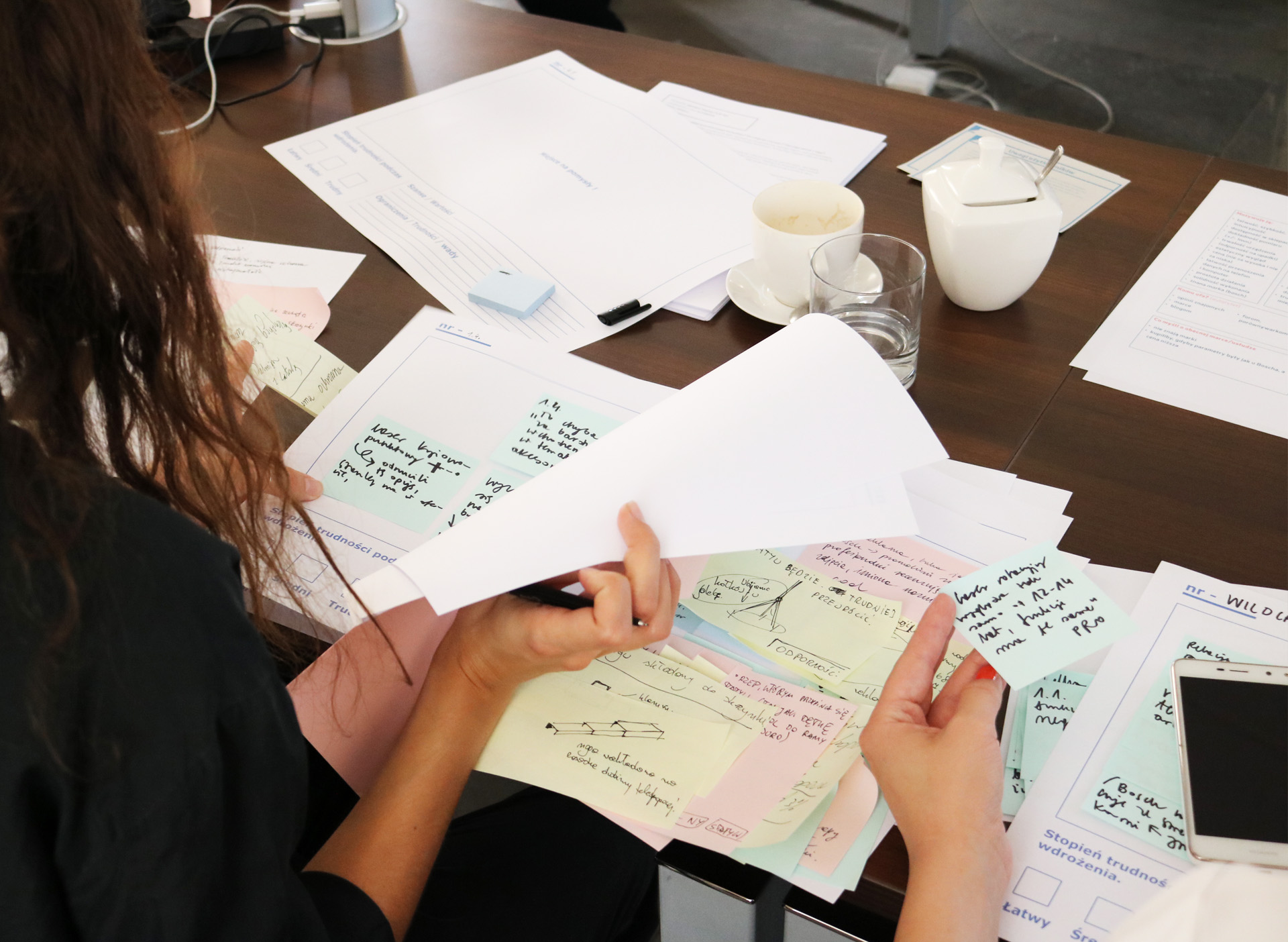 The fourth, horizontal beam is very close to the floor
The 4D laser uses a unique solution on the market: a two-part foot that allows the beam to be projected extremely close to the ground.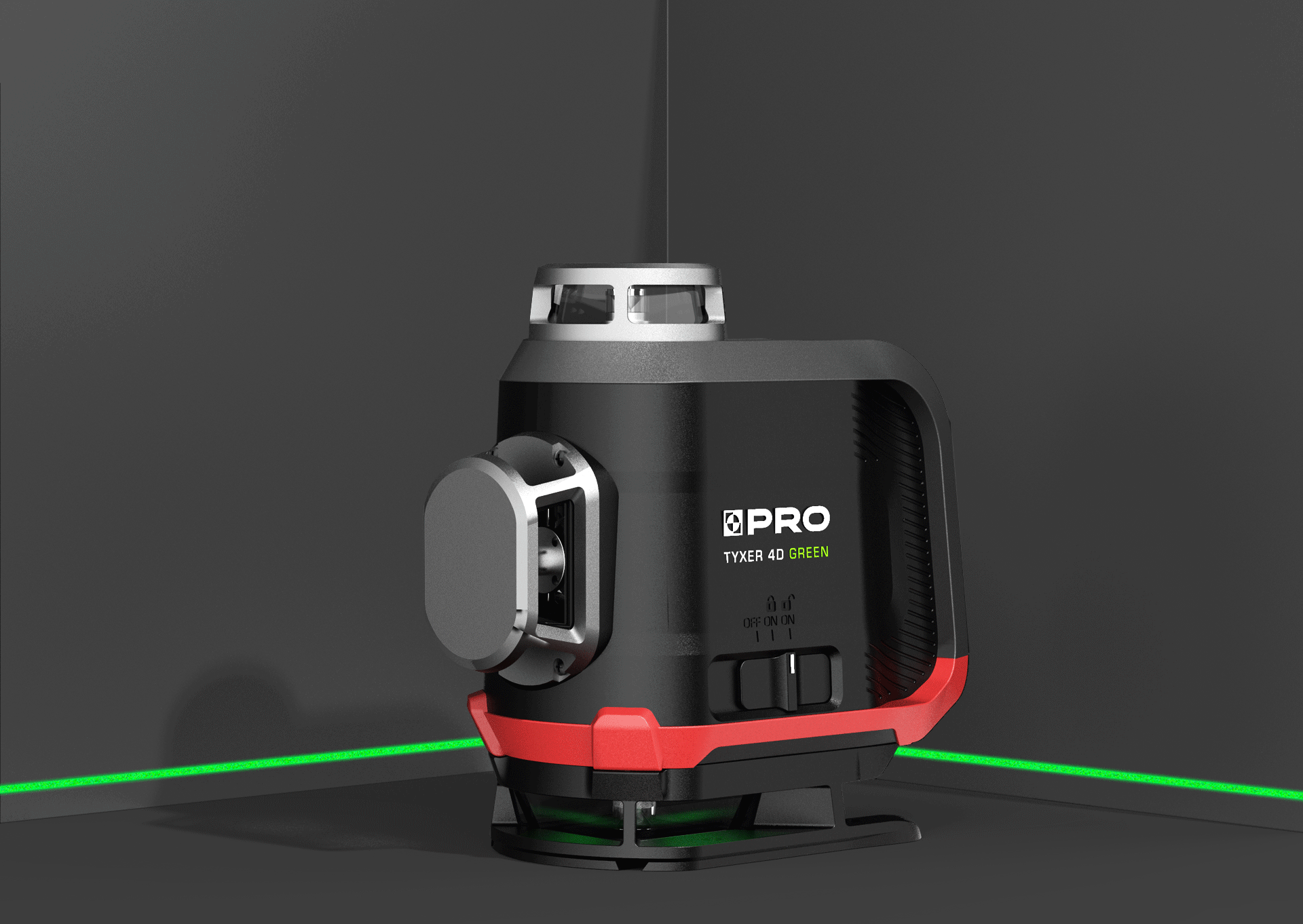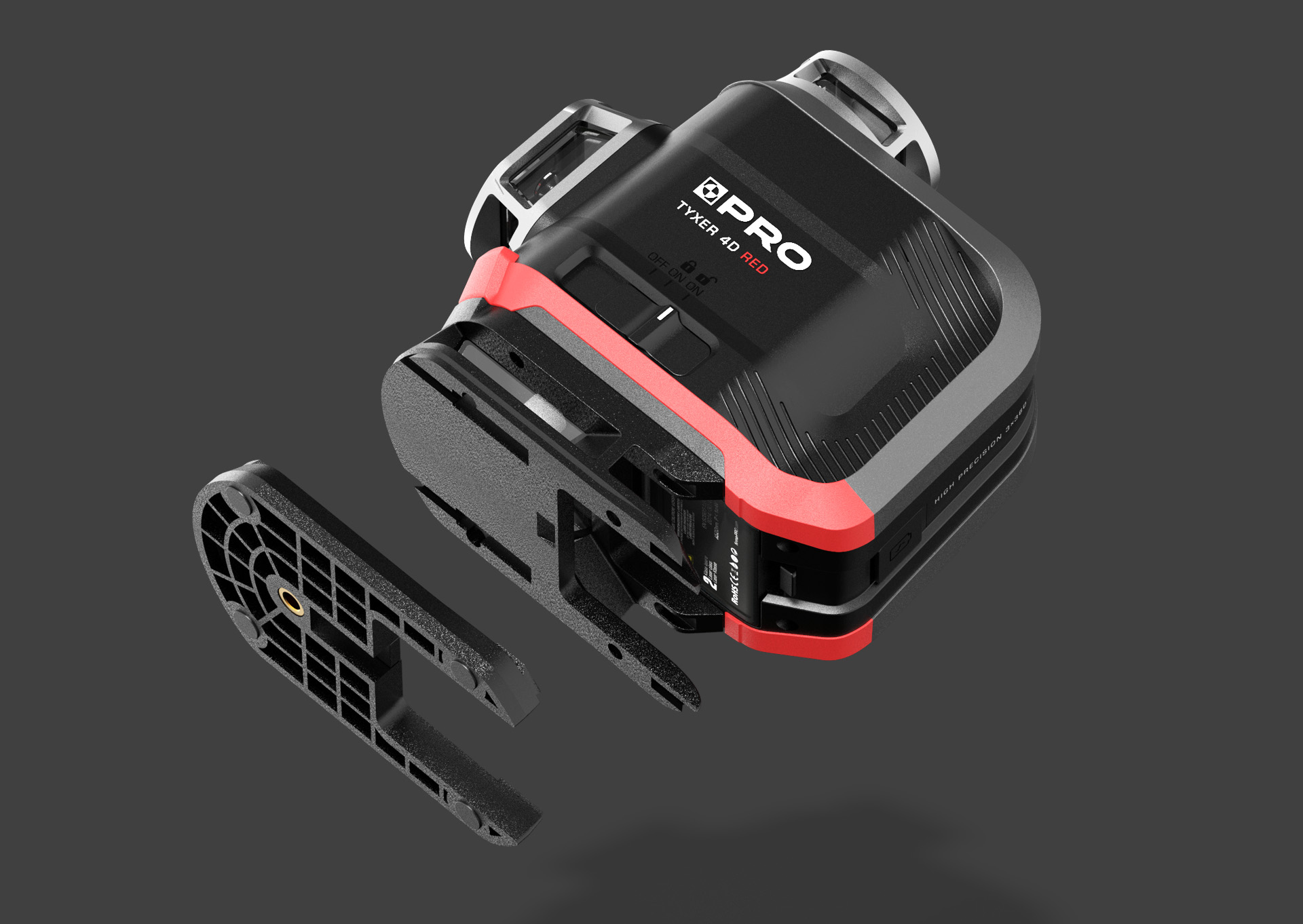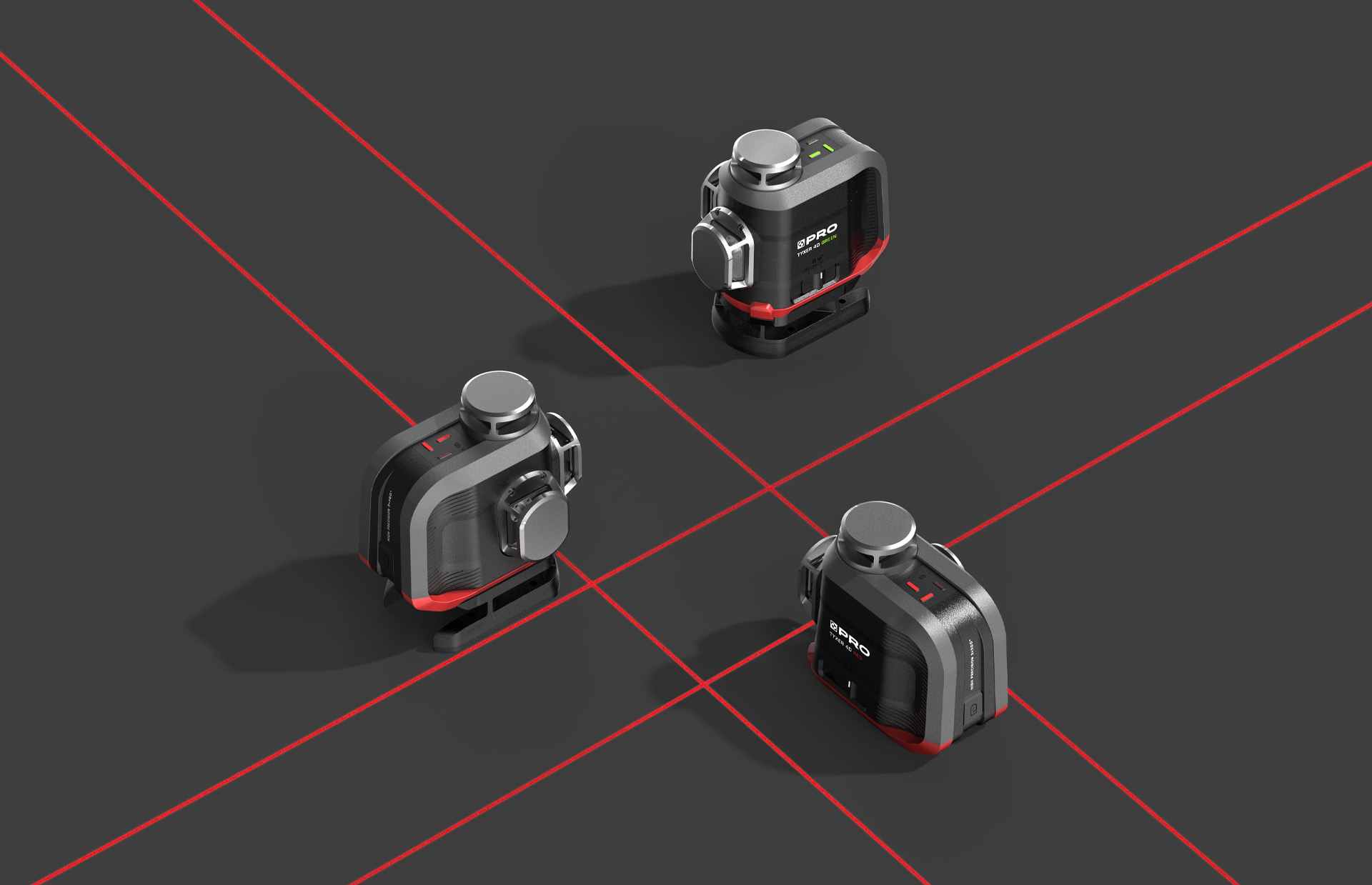 Simplified laser beam symbols for a more intuitive operation
The common way of marking the beams with the H and V symbols is natural, but not entirely intuitive.
We have simplified the markings to horizontal and vertical marks, making the lasers easy to understand even for amateurs.
The lasers have a rechargeable battery. We have proposed a USB-C socket, which is now becoming a standard on many devices.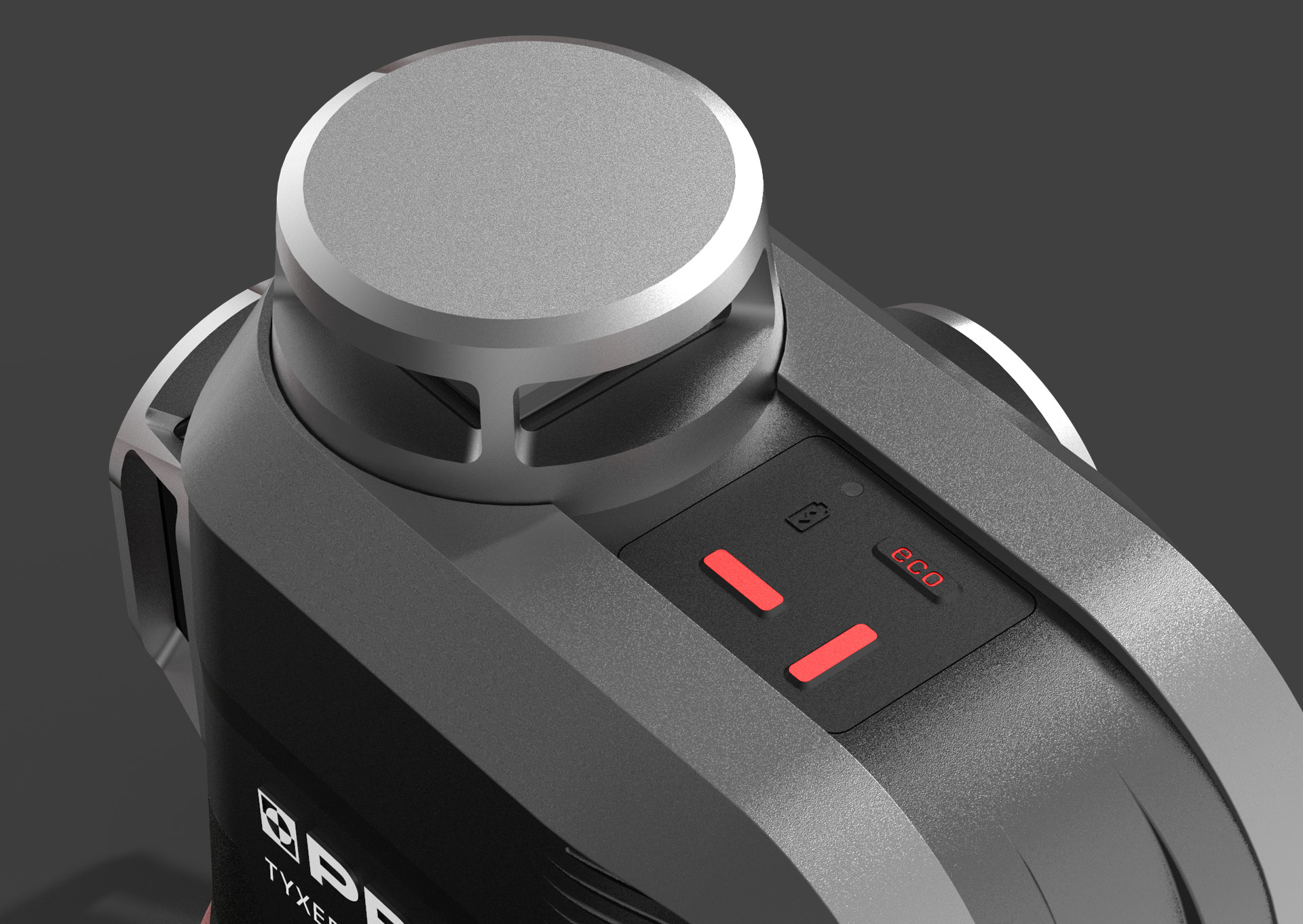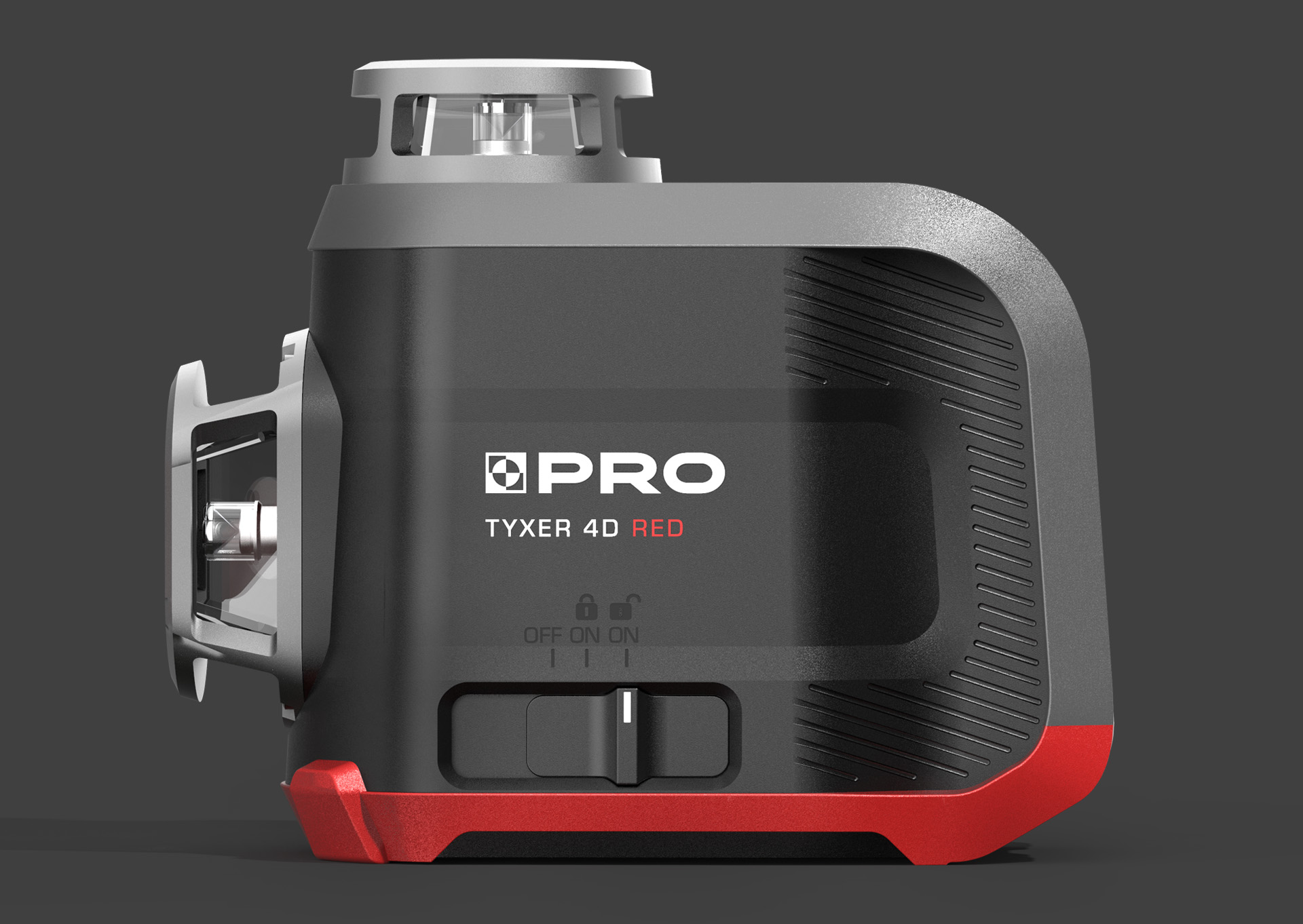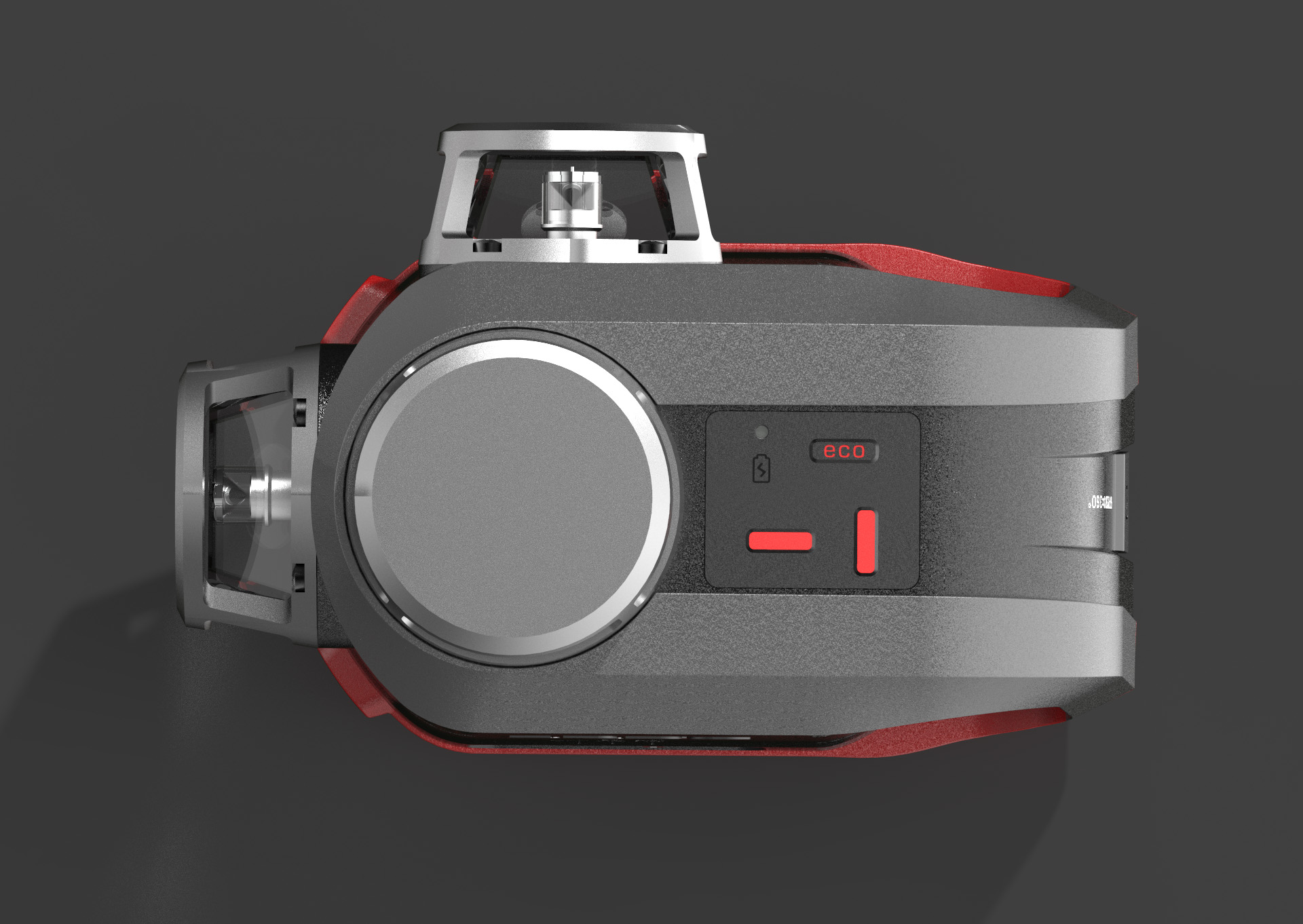 Manufacturing efficiency – sharing the 3D and 4D laser housing
The 4D laser housing is built on the basis of the 3D laser housing. This approach to device design reduces the cost of implementation. In addition, common to both lasers are buttons, sliders, protective cages and battery flaps.