TYXER crossline lasers family
The crossline lasers emit laser beams that assist in setting points, planes and reference lines. The devices accelerate construction works, increase work efficiency and eliminate the risk of errors. Each device of the family comes in a variant with a red or a green beam. The operation is intuitive due to simplified button labelling and the 3 function slider (self-leveling, manual adjustment of line position and mechanism lock). The design of the products is intended to hint high quality and precision of devices, while presenting them as solid tools that can survive construction site conditions. Therefore, aggressive notches typical for heavy-duty looks have been reduced and synergized with the hi-tech elements. The lasers feature a serviceable construction and the ECO function that provides an energy-saving mode. Rubber applied in key areas and finger support for highly secure gripping minimize the risk of damage or accidental drop. All these features prolong the product life cycle and increase the feeling of solidity and high precision.
year: 2023
manufacturer: PRO
design: KABO & PYDO design studio
design team: Tomasz Pydo, Katarzyna Borkowska, Jacek Nosiła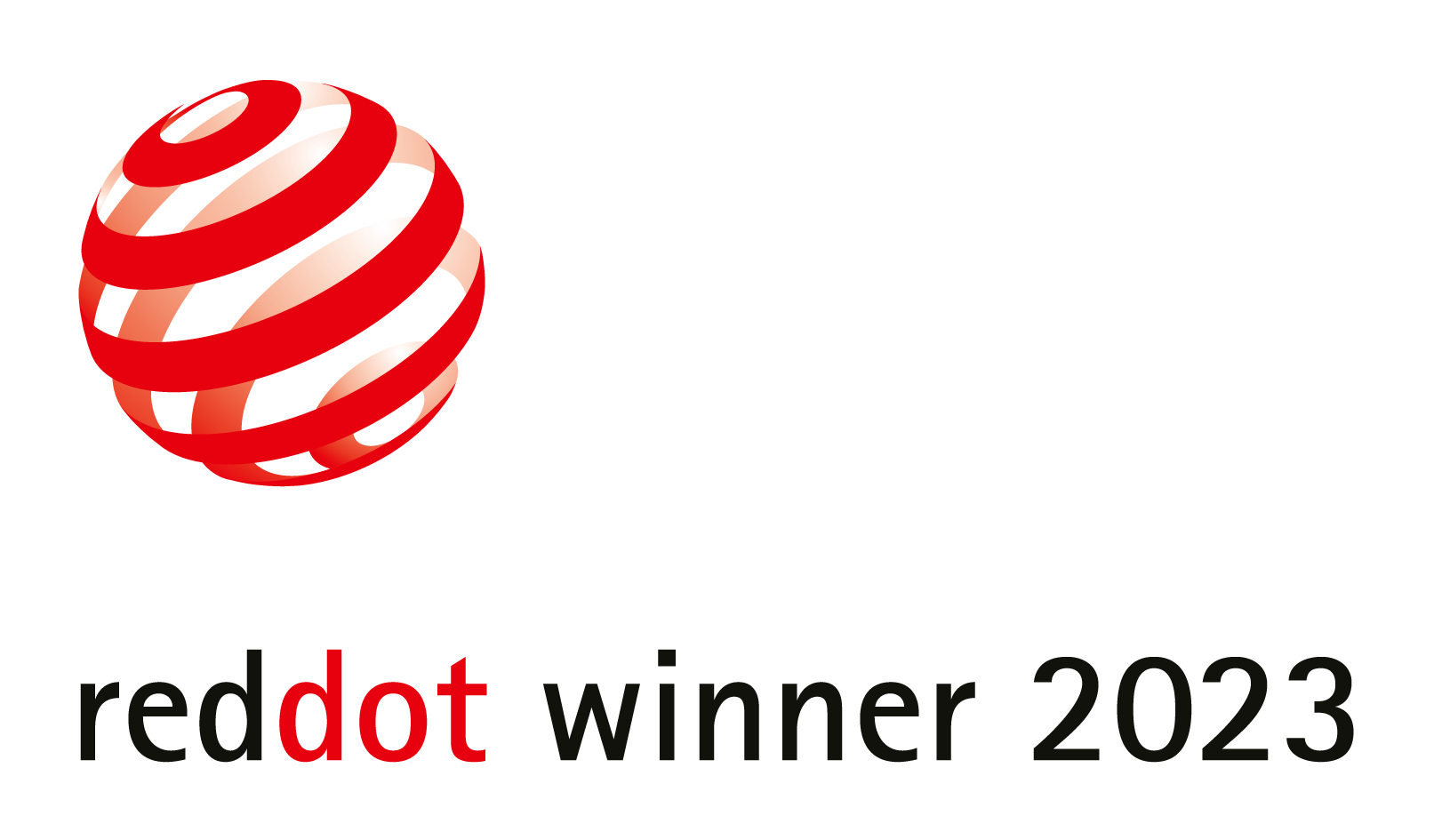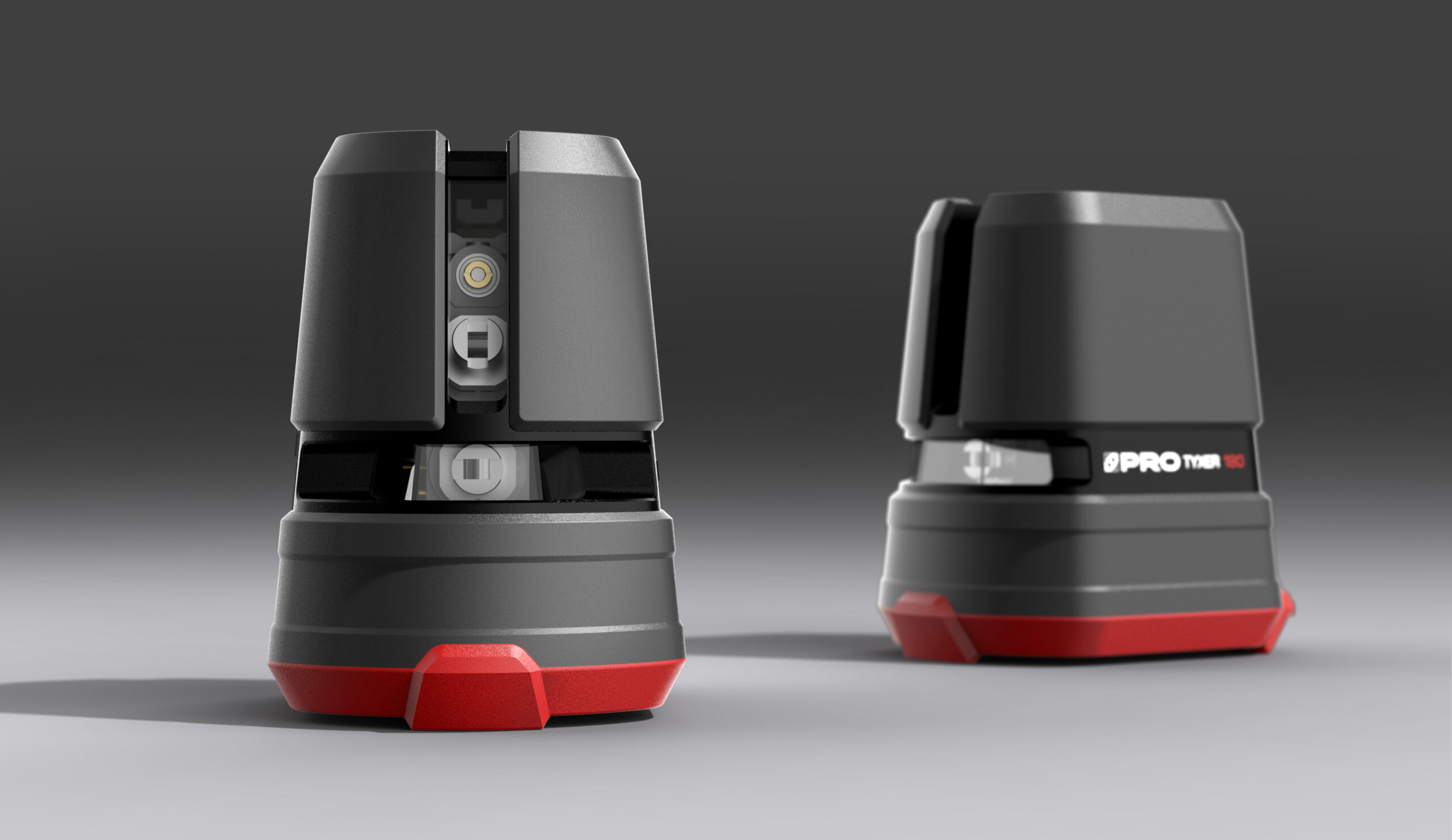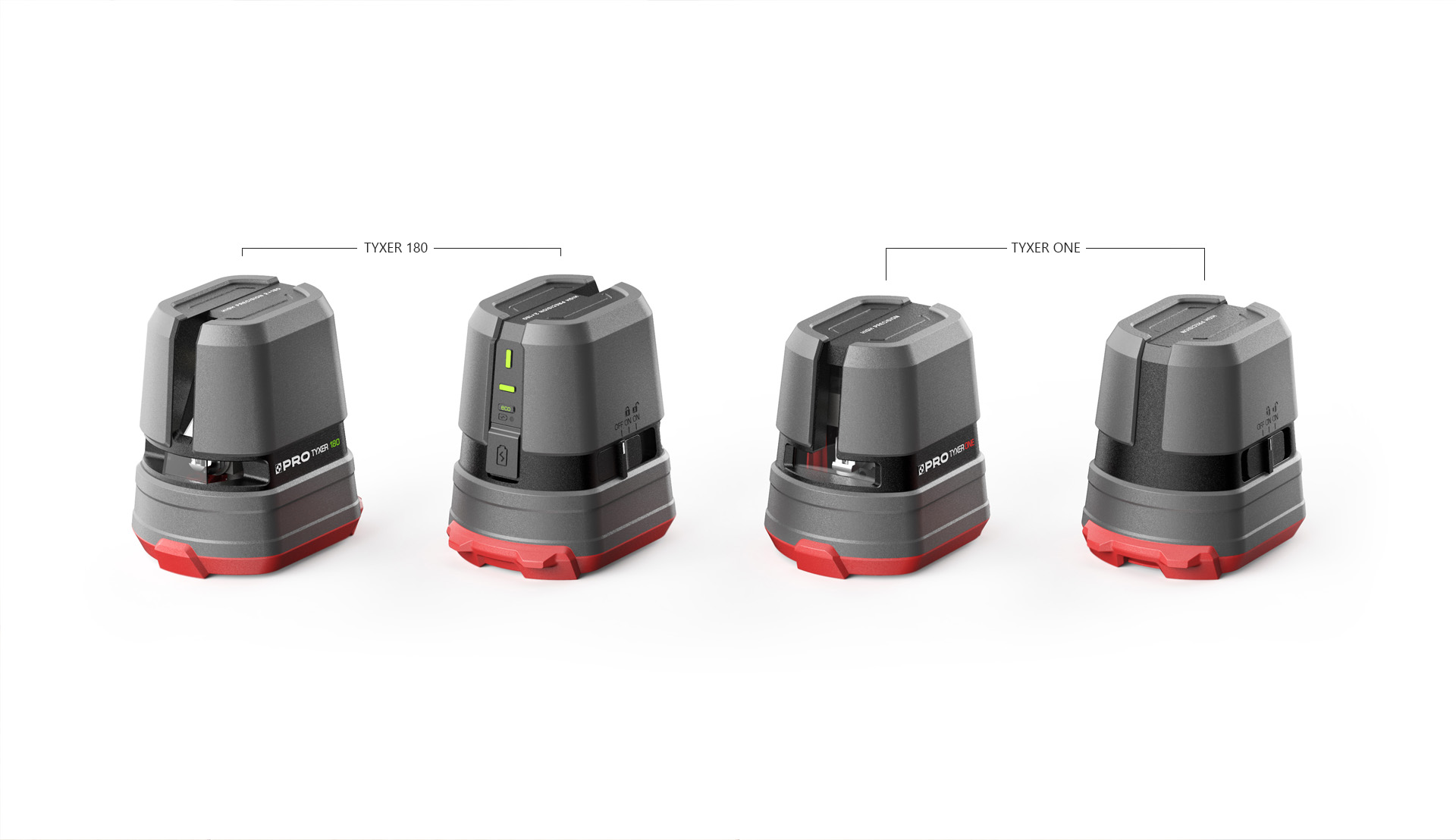 Before we started the project, we did user needs research
For this purpose, we visited construction sites, i.e. the natural working environment of these devices. We conducted research with different groups of customers: construction companies specializing in single-family homes, large-scale buildings, finishing companies, electricians and tile workers.
The research allowed us to understand the needs of users, often difficult to reconcile, and to find space for innovative solutions.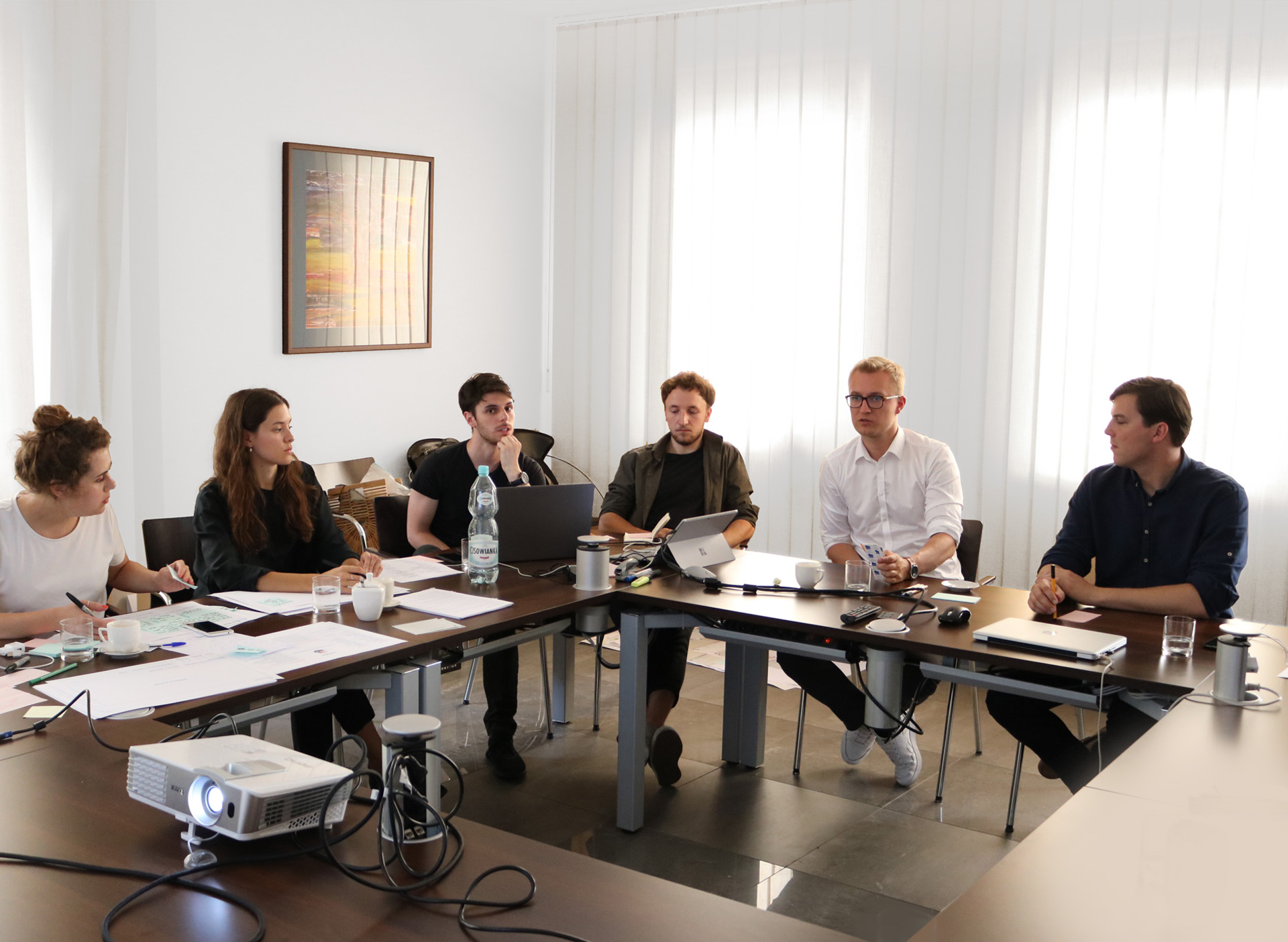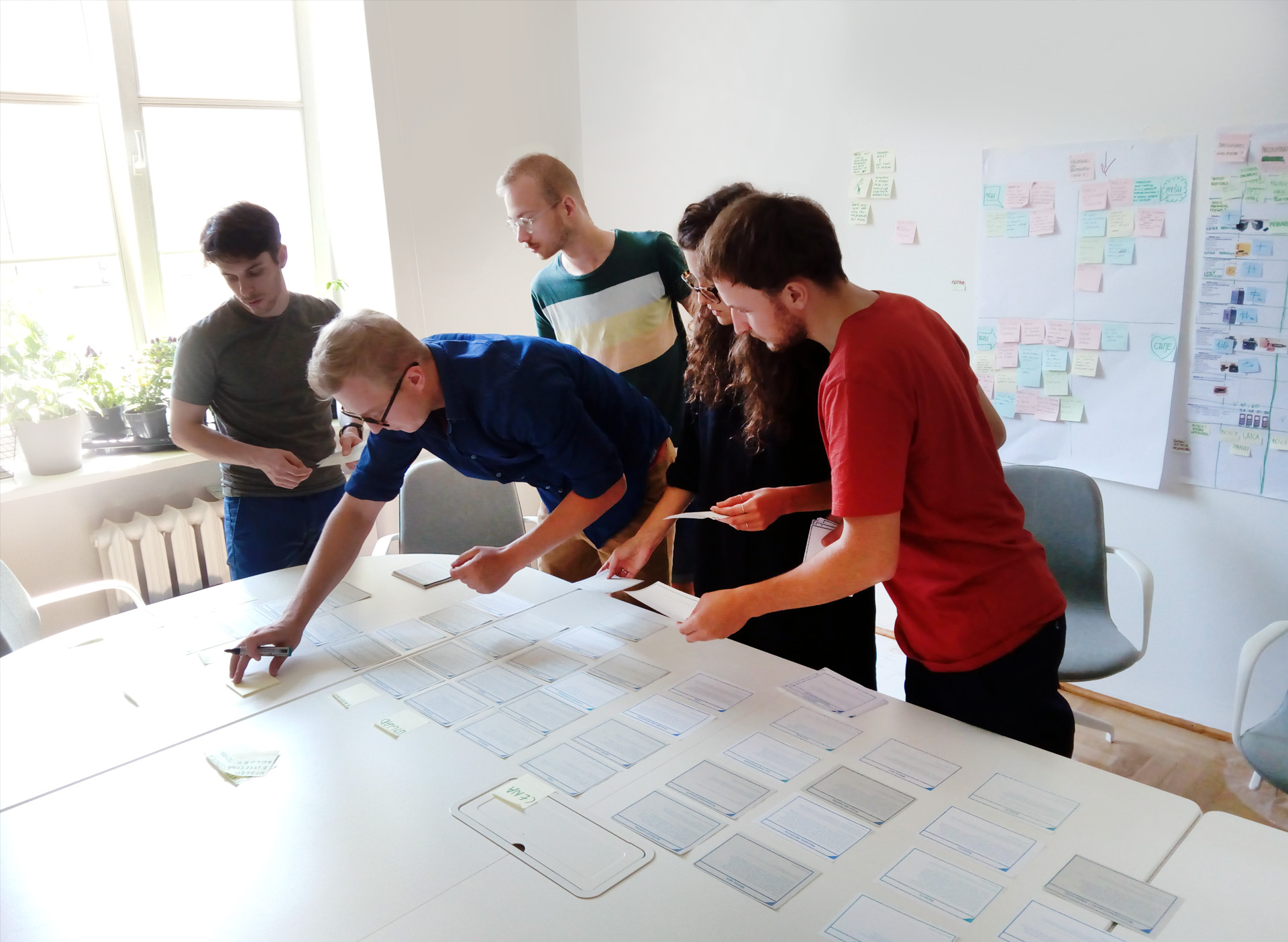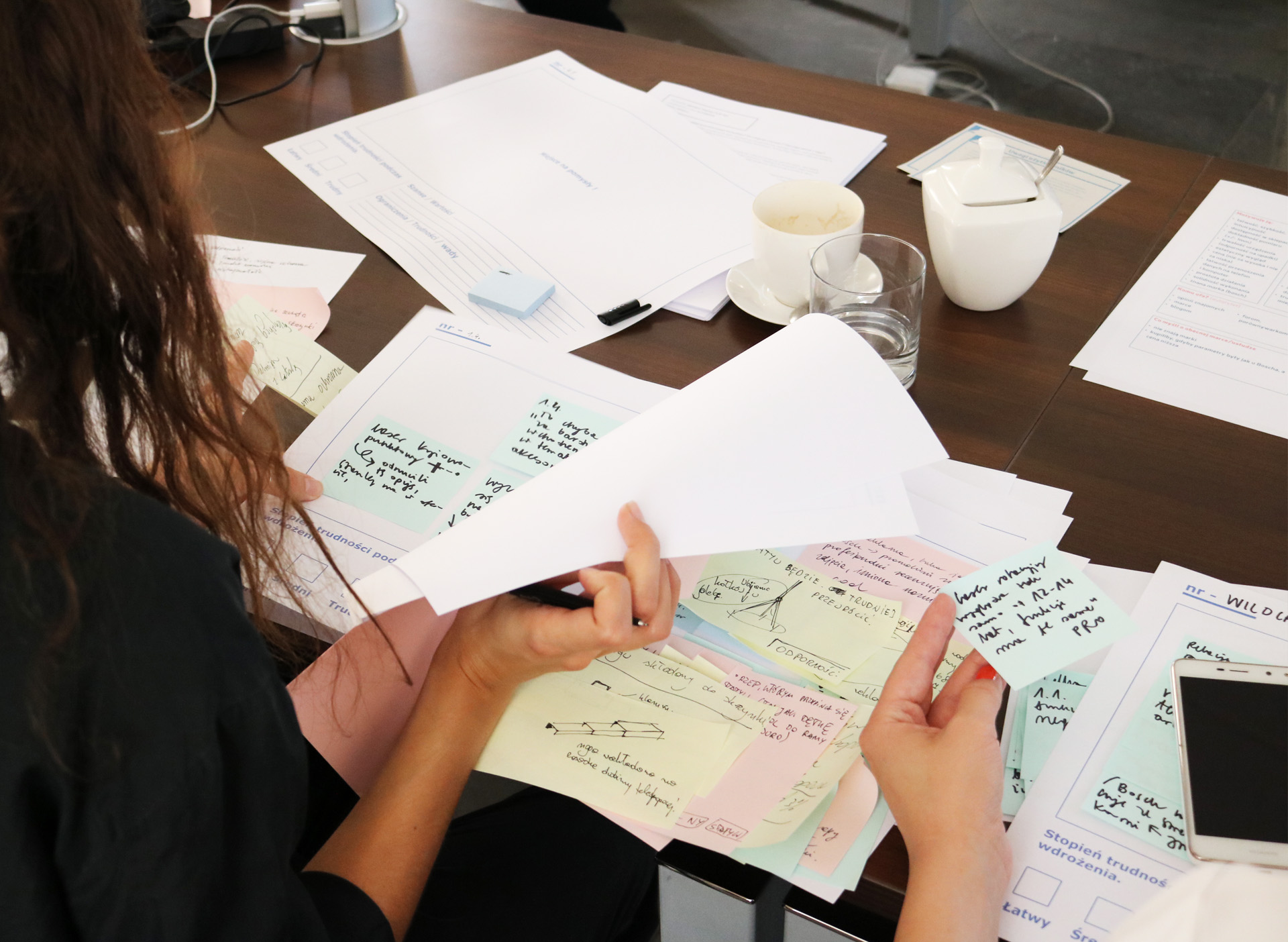 The appearance of the lasers came from the idea of two brackets that protect the laser body from impacts.
Construction lasers, due to the nature of their work, must be precise. The construction conditions in which they operate on a daily basis are extreme. The devices are exposed to drops, dust and flooding.
One of the major design challenges was to develop a housing that would protect them in the right way.
After a fall, the devices require recalibration at the manufacturer's service center. Splitting the components of the housing allows precise calibration and simplifies the service procedure.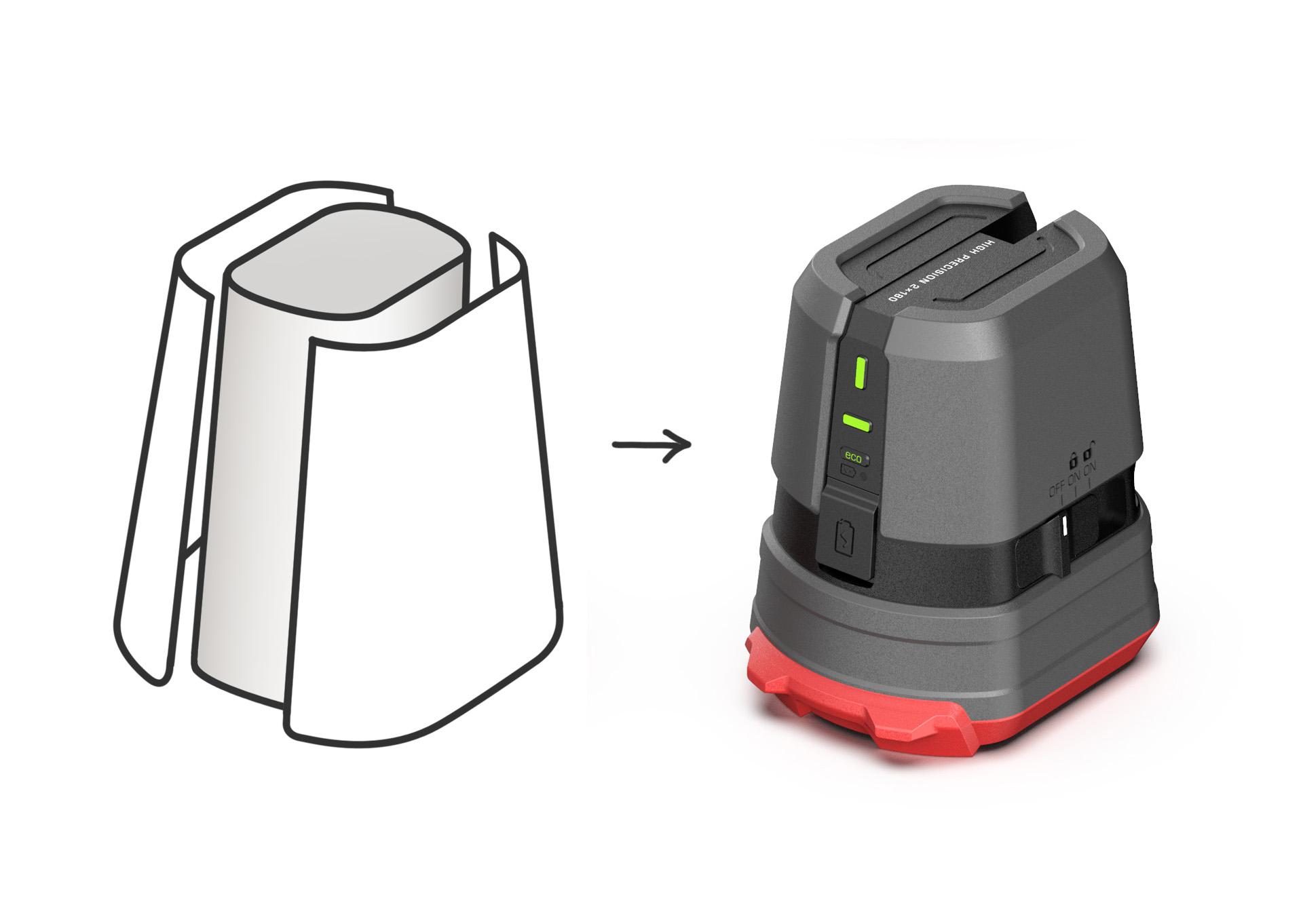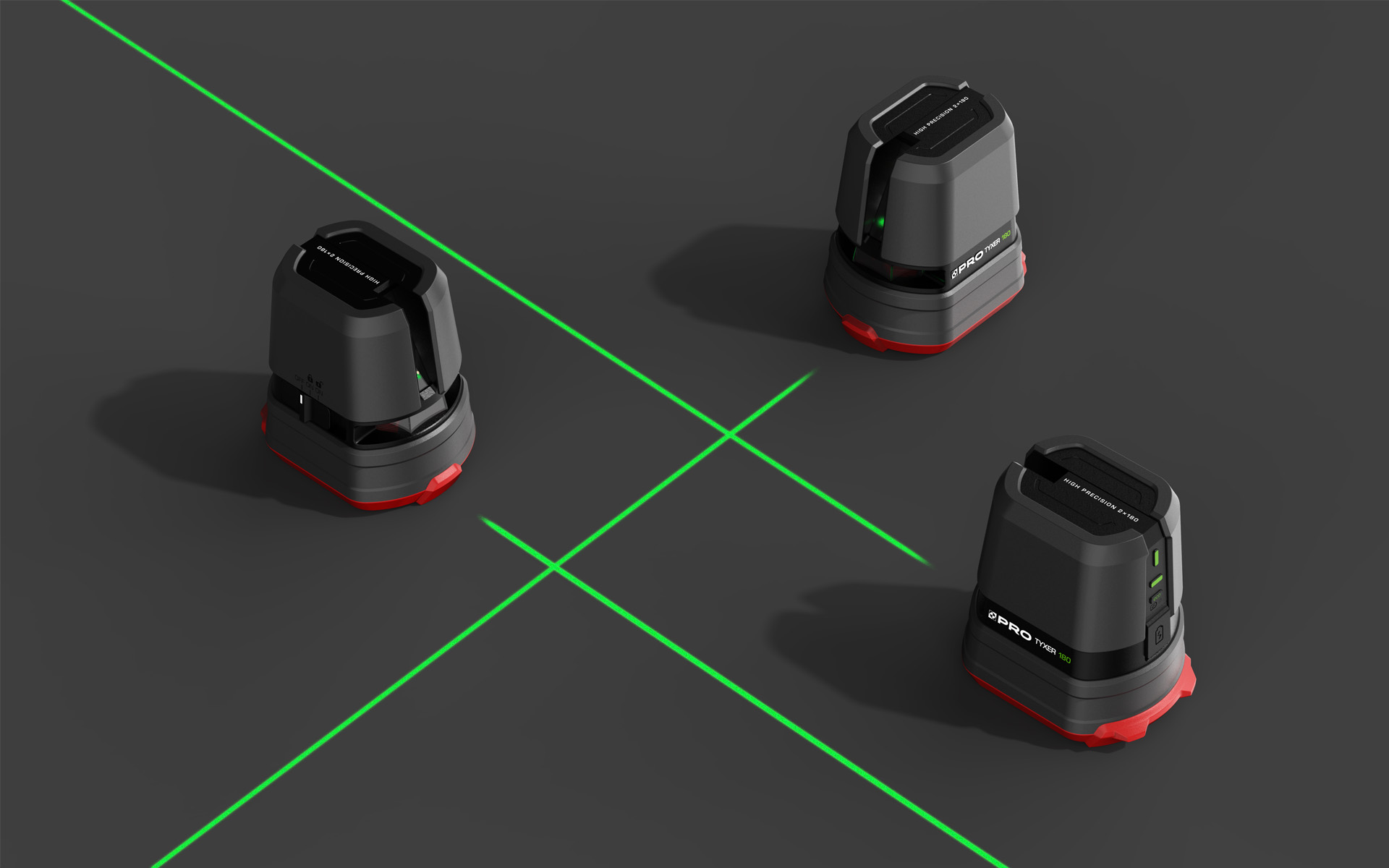 Simplification of laser beam symbols improved intuitiveness of operation
The common way of marking beams by using H and V symbols is natural but not entirely intuitive.
We have simplified the markings to horizontal and vertical dashes, so that the operation of lasers is understandable also for amateurs.
The lasers have a rechargeable battery. We proposed a USB-C socket, which is now becoming a standard in many devices.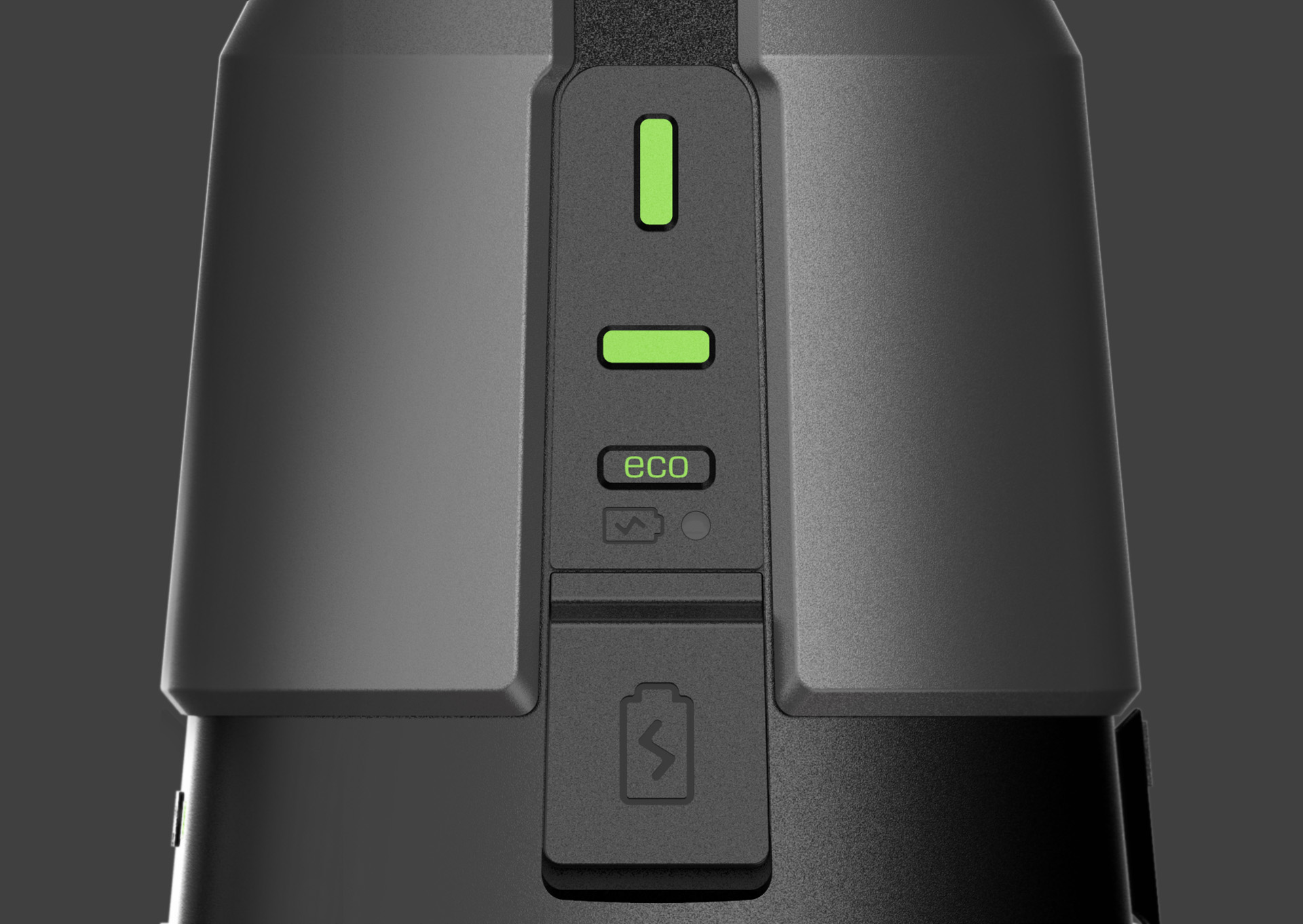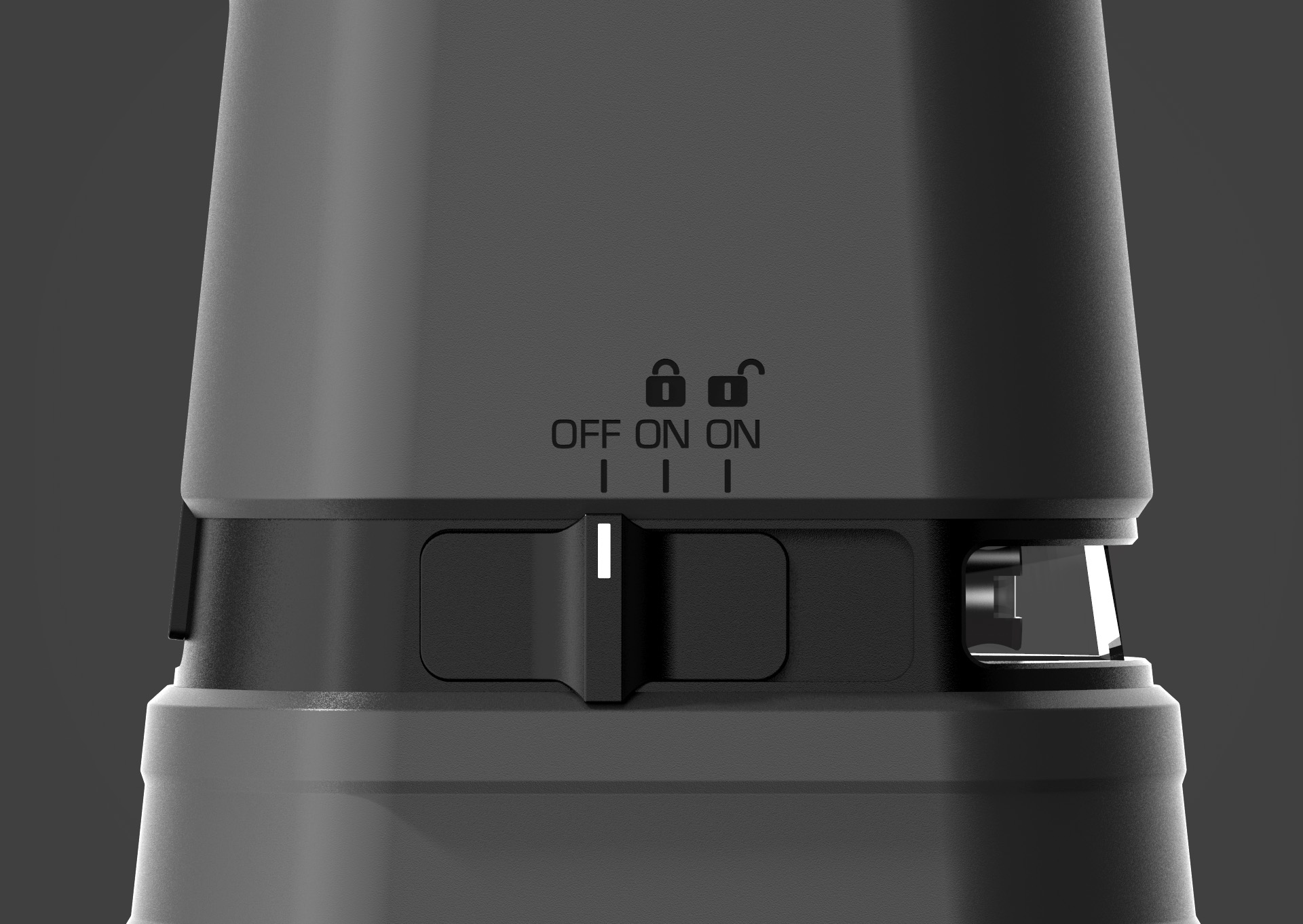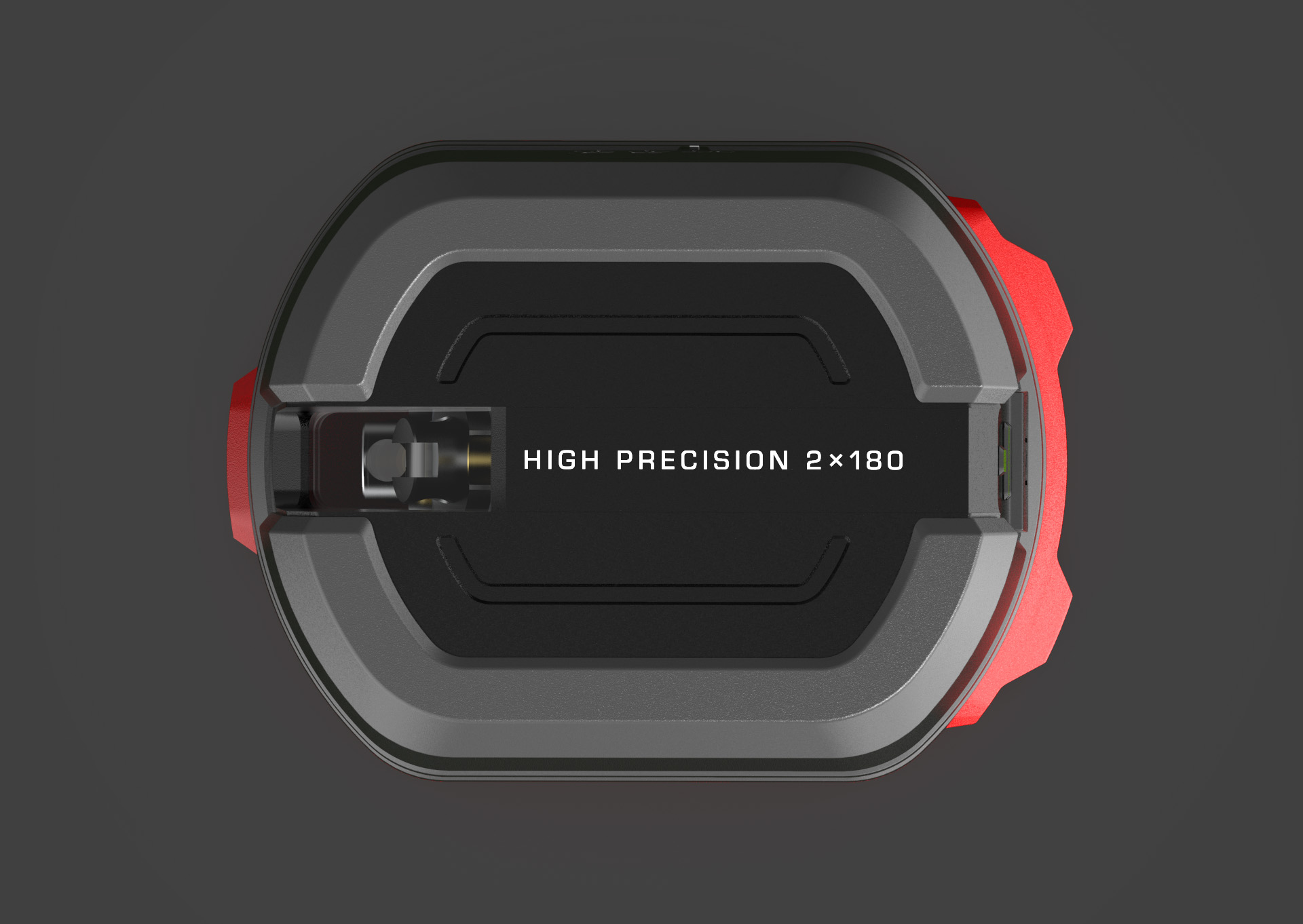 Lasers can be laid on their backs and the beam can be directed at the ceiling.
The base has three support points for better stability. We placed two points on the back not by accident, they act as a stabilizing role when the laser is lying on its back….